Why We Use Digital X-Ray Imaging At Our Toronto Dental Clinic
Let's talk digital!
Digital radiographs (X-rays) are used every day in our modern dental office to detect oral problems that would otherwise be invisible during a typical check-up - and they provide much more benefit than film-based x-rays which were solely used in the past.
Digital X-rays help our Toronto dentist and team to identify issues like dental decay, bone loss, cysts, tumors, abscesses and other abnormalities in the oral cavity.
Here are some top reasons why patients can feel good about digital X-rays (especially compared to older film X-rays):
1. The process is quick and painless:
With digital, there's no need to wait for film to develop - which could take up to 15 minutes. Your time (and our time) is valuable, and that can be downright inconvenient! Instant images of extremely high quality can be produced using digital.
2. It's eco- friendly (and patient and staff-friendly):
Because digital radiography doesn't require any processing of film like with film-based imaging, there is no disposal of waste and harsh chemicals into the environment. In addition to this wonderful advantage, no paper is needed for digital x-ray imaging – and the images can be easily stored digitally under a patient's file, and re-visited another time. Plus, digital uses up to 90% less radiation compared to traditional imaging – making it much safer for our patients and our staff.
Because X-rays are such a critical part of dentistry, clinics who switch to digital or have used digital from the start are making a smart move.
When's the last time you've had X-rays taken at the dentist's office?
Our Dr. Fenn and team in Toronto would be happy to see you if you're due for another check-up and/or cleaning. Contact us today to schedule a visit!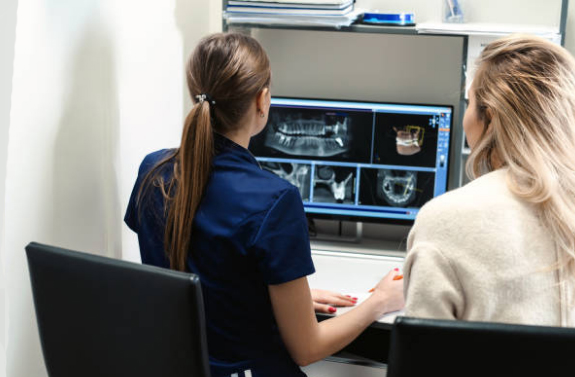 ---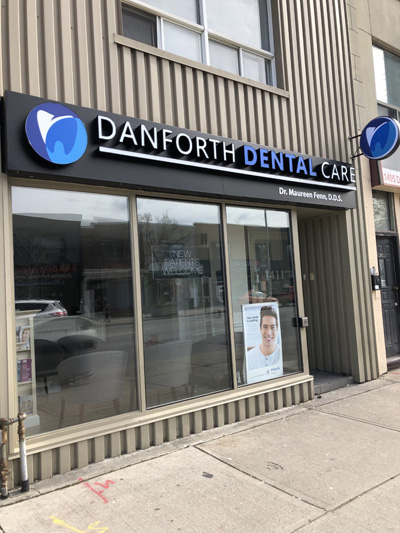 We are conveniently located near Greektown on the TTC Danforth Avenue subway line between Greenwood Avenue and Coxwell Avenue.
1411 Danforth Avenue, Toronto, ON M4J 1N2