About Danforth Dental Care in Greektown
Your comfort and care is our priority
At our dental clinic located at 1411 Danforth Avenue in Toronto, we strive to make every visit a positive and comfortable one for each patient we treat
Our team is experienced in all areas of dentistry, offering a wide range of dental services suitable for the whole family – and employing only the latest and best in modern dental technologies and procedures to deliver a high standard of care.
Whatever your smile's needs, we've got you covered
The many services offered at our Danforth dental clinic include preventive dentistry with our routine check-ups and cleanings, restorative dentistry with procedures like dental implants, crowns and bridges, periodontal therapy and dentures, and cosmetic dentistry, with treatments like teeth whitening, composite bonding and veneers to create a truly stunning smile.
Dr. Maureen Fenn has also performed countless oral surgical procedures on patients, including extractions (simple and complex) and root canal therapy. With years of experience in the field of dentistry, Danforth Dental Care is prepared to handle any of your unique dental care need
Your health and safety is also always a priority when you visit our office. If you have any questions regarding our sterilization processes, please ask us. We would be happy to review our infection control policies with you and show you our sterilization centre.
Healthy smiles deserve convenient care
Our team understands how busy working adults and families can get, which is why our clinic is open for both early morning and evening appointments. We want to see you at a time most convenient for you!
We're also flexible when it comes to payment. We submit insurance claims electronically, and will accept cash, debit, Visa, or Mastercard.
Get in touch with Danforth Dental Care today!
Our team is always happy to see new smiles and take on new patients. Don't hesitate to contact us today if you have any questions about our services, or to schedule your first visit.
Meet The Team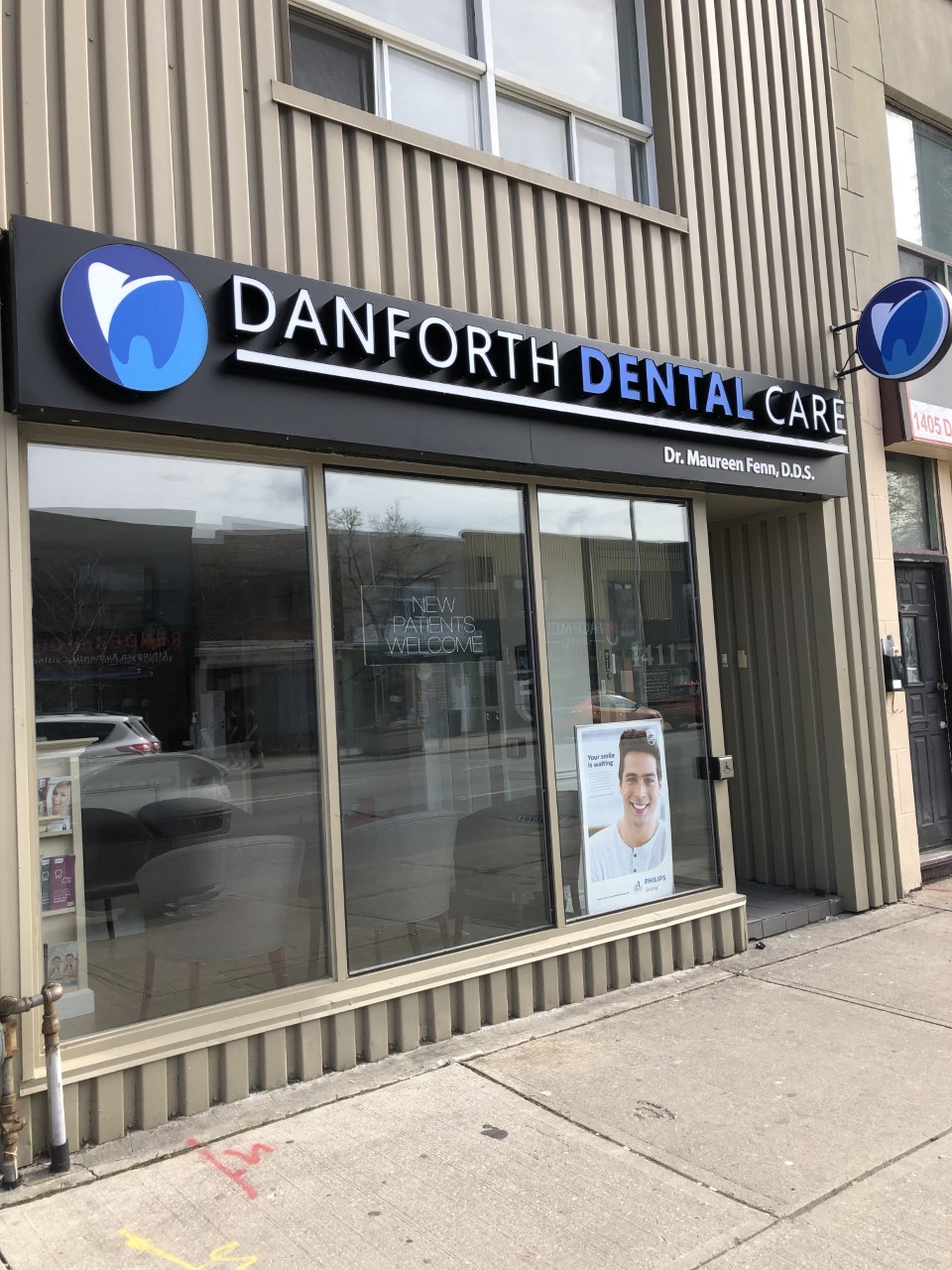 We are conveniently located near Greektown on the TTC Danforth Avenue subway line between Greenwood Avenue and Coxwell Avenue.
1411 Danforth Avenue, Toronto, ON M4J 1N2