Achieve a Stunning Smile with In-Office Teeth Whitening On the Danforth, Toronto
Brighten your smile, and boost your confidence
Sadly, our smiles can become quite yellowed or stained with every cup of java, glass of wine or handful of dark berries we consume. And over time, this can lead to an unattractive-looking smile that can have a negative impact on one's confidence.
Fortunately however, there's a way to bring a dull smile back to brilliant radiance: professional in-office teeth whitening in Toronto! This very safe and effective treatment is now offered at our clinic, so you can easily achieve that beautifully white and radiant smile you've always longed for.
Now at Danforth Dental Care: Zoom In-Office Whitening Treatment
Our friendly Dr. Maureen Fenn uses the incredible Phillips Zoom Whitening system in her office to brighten patients' smiles. During a treatment session, she'll first apply a special gel formula to the surfaces of the teeth. Next, she'll use a handheld device that utilizes modern LED light technologies to activate the gel – helping to eliminate stains and whiten the shade of the natural teeth.
In fact, the Zoom system can brighten a person's teeth by up to eight shades, and treatment can often be completed in a quick 45 minutes. What's not to love about that?!
With a simple evaluation, our Toronto dentist can help you to decide whether our in-office teeth whitening procedure is right for you. Most patients in good general and dental health who are not pregnant or under a certain age are excellent candidates for the procedure.
Keeping your smile white & bright in 2019 and beyond…
Patients can easily preserve and maintain their whiter smile by following the advice of their dentist, and by practicing a healthy oral care routine with regular brushing and flossing. Going for frequent dental cleanings never hurts, too (in fact, it's recommended at 6-month intervals, or whenever required).
But most of all, it's best to avoid eating stain-causing foods or beverages, and definitely avoid smoking to continue keeping your teeth as bright as possible following treatment.
Ready to start showing off a whiter smile?
To book a free teeth whitening consultation with Dr. Fenn, contact us today! We'd love to see you.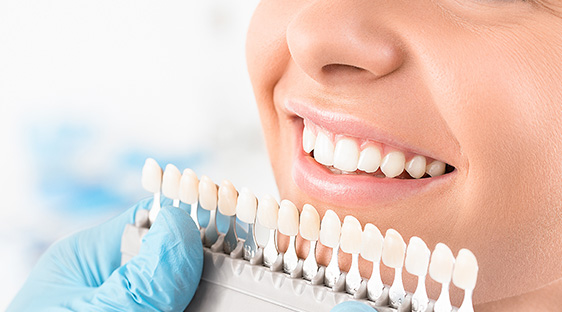 ---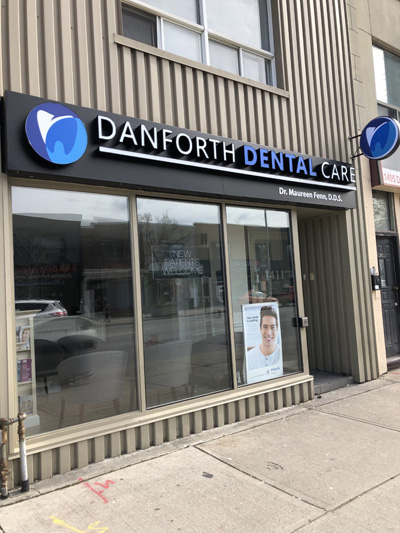 We are conveniently located near Greektown on the TTC Danforth Avenue subway line between Greenwood Avenue and Coxwell Avenue.
1411 Danforth Avenue, Toronto, ON M4J 1N2