What to Do When a Dental Emergency in Toronto Strikes
If an accident happens, be ready - and act fast.
Has your smile ever fallen victim to an accident or dental emergency? Many of us know the pain.
And while experiencing a dental emergency can be quite frightening, it's useful to know exactly what to do if anything unexpected should happen. The last thing any patient should do is avoid going to see their dentist about any major problems or concerns. This is a choice that could lead to serious damage and complication, no matter what the emergency is.
Let's talk about some of the common dental emergencies below, and what you should do if it happens to you:
1. "Ouch! Why do I have a random toothache?"
A spontaneous pain in the tooth can indicate a bigger issue at hand – such as an infection or deep decay, or, a crack in the tooth. For spontaneous tooth pain that persists, manage the pain with an over-the-counter pain medication until you can get to your emergency dentist in Toronto, such as our Dr. Maureen Fenn at Danforth Dental Care, as soon as possible.
2. "Oh no. My tooth is chipped or fractured..."
A chip or crack in the tooth can become an easy gateway for bacteria to enter, and can ultimately lead to infection. In some situations, a filling will do the trick to protect the tooth's precious inner layers – and in other situations, a crown, onlay or root canal therapy may be needed. See your Danforth dentist as soon as you can!
3. "Yikes… I've dislodged my tooth!"
If you've displaced or dislodged a tooth, the tooth still may be able to be repositioned back into place, but immediate professional care is needed. Get to your nearest dentist ASAP.
4. "This can't be good. My tooth came right out of its socket."
Don't lose hope. Hold your tooth by the crown (avoid touching the root), and get to your local Toronto dentist immediately. The sooner you can make it to a professional, the higher your chances of successful re-implantation. It's best to hold the tooth inside its socket while on route to the dentist, or keep it next to the inside of your cheek. Ideally, you can store the tooth in milk if possible.
We wish you a merry and dental emergency-less winter holiday!
While we hope you never experience a dental emergency any time soon, if you do, be sure to follow the immediate instruction above and seek treatment right away. Emergencies should never be shrugged off - and the sooner you contact and get to your local emergency dentist, the better the prognosis for recovery!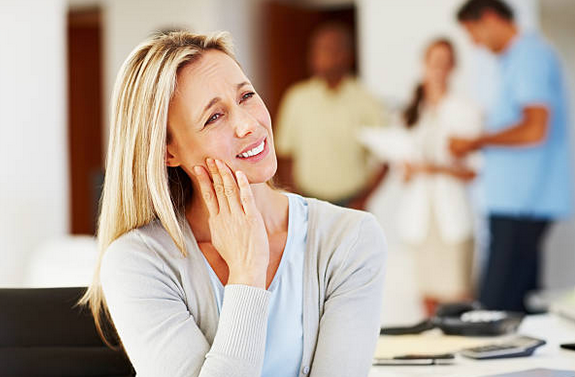 ---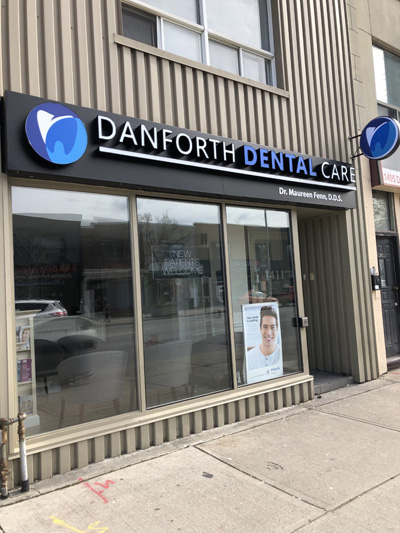 We are conveniently located near Greektown on the TTC Danforth Avenue subway line between Greenwood Avenue and Coxwell Avenue.
1411 Danforth Avenue, Toronto, ON M4J 1N2